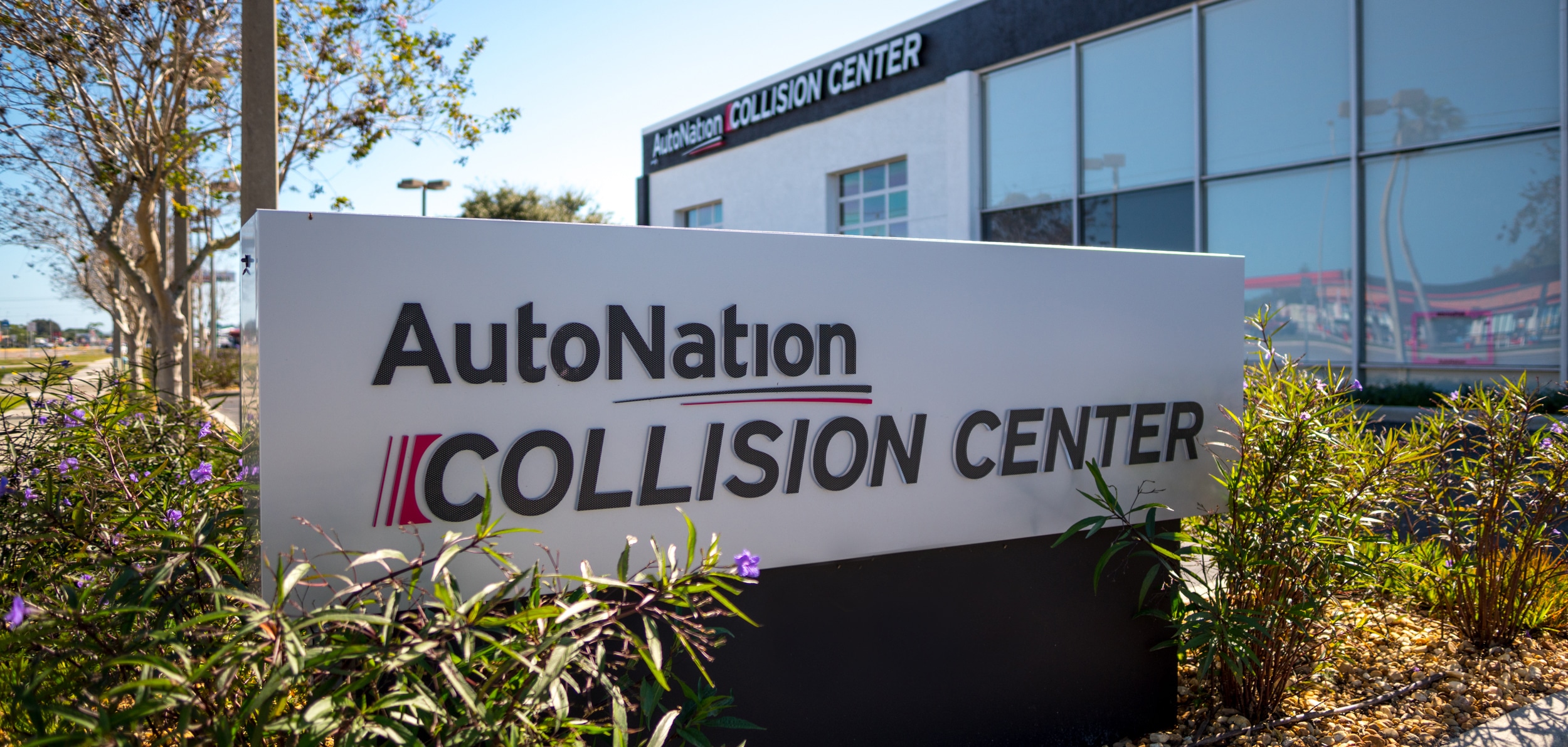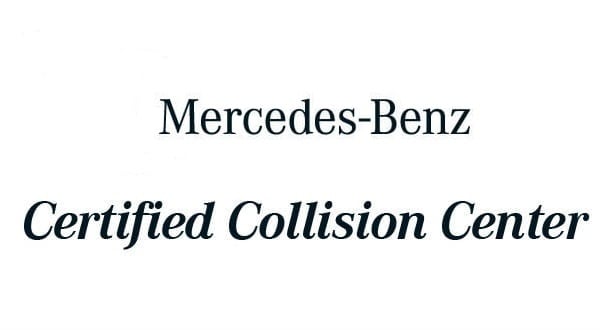 Mercedes-Benz Collision Center in Houston, TX
Getting into a car accident or a fender bender can be stressful and inconvenient, but having your vehicle serviced and repaired doesn't have to be a headache. 
Our collision center provides auto body repairs that affect the framework of the car, whereas our service center provides auto repairs such as oil changes, tire rotations, and mechanical work. 
At Mercedes-Benz of Houston North, we have a collision center built with your needs and comfort in mind. We have the right equipment and expert mechanics to handle any auto body and collision repair from a minor dent to a body collision repair.
Our Mercedes-Benz Certified Collision Center serves the areas of Houston, Spring, and Harris County, as well as other surrounding areas of Houston, Texas. Below you can find the services and body work that we offer at Mercedes-Benz of Houston North Collision Center.
Why Choose Mercedes-Benz Collision Center?
When you schedule an appointment at the Mercedes-Benz of Houston North Collision Center, you will receive the best treatment to make your service experience with us stress-free and enjoyable. 
Upon your arrival, a repair specialist will greet you and walk you through the repair process, including a breakdown of the scheduled repairs and timeline. 
Your car will only be repaired with genuine Mercedes-Benz parts and equipment. We offer a lifetime warranty and collision repair pledge on the work that is done in our collision center.
You are more than welcome to stay in our luxury waiting area. However, we understand that your time is valuable and we understand how hard it can be without a car for a couple of hours. We can arrange a rental vehicle for your use while your personal vehicle is being repaired. 
If you want to schedule an appointment online, go to our website and follow the prompts towards scheduling an appointment. If you'd rather talk to someone, feel free to call the dealership to schedule your service. We're here and want to give you peace of mind.
The collision center at the Mercedes-Benz of Houston North is located at 17510 North Freeway.
AutoNation Collision Center Houston Greenway

Phone Number:
(281) 715-6921
Collision Repairs
Whenever you are involved with a collision, it's important to visit our specialized collision center immediately. Our expert collision repairs use OEM parts and equipment so that your Mercedes-Benz will look and function as well as it did before the accident. A minor fender bender can disguise much larger structural damages, which need to be looked at as early as possible to preserve the longevity of your vehicle.
Paintless Dent Repair
We know how it is. You've taken great care of your car. You've scoped out parking lots to find the safest space. You're a regular at your local car wash. You'd never think of skipping an oil change, have receipts for every scheduled service, and made sure it's running like a Swiss watch — then your car gets a dent. It doesn't matter how it happened, at this point, you're just concerned about solutions. That's where the professionals at AutoNation Collision Centers come in, as our paintless dent repair will make your car good as new in no time.
Most small, and even many large dents, can be repaired using modern paintless dent repair, and the technicians at AutoNation Collision Centers are experts in the process. A quick evaluation is all that's needed to determine whether it'll work for your repair, and after that, the process can take just minutes, and opposed to the hours of labor that can encompass the traditional sand and paint approach.
Scratch, Dent & Ding Repair
Even when we do our best to take great care of our cars, scratches, dents, and dings happen. From rocky road surfaces, to careless drivers parallel parking, to stray shopping carts, the causes are many. And as much as many of us would like to, it's just not practical to cover up our cars every time we're going to run into the store. But just as there are many causes to these automotive abrasions, there are also many solutions, and the factory-trained technicians at your local AutoNation Collision center are experts in them all.
To the untrained eye, many scratches, dents, and dings look time-consuming and labor intensive to fix. That's why too many people choose to live with over getting them taken care of. But modern techniques have made it easier to render them invisible than ever before. So if you're tired of noticing a blemish on your vehicle, make an appointment at your local AutoNation Collision center.
Complete Auto Paint Services
There are plenty of reasons why you might want to paint your car, from repairing peeling clear coat, to blending out a blemish, to adding a custom touch, to restoring luster to a long-loved classic. But while there are plenty of options under the sun, it's important to recognize they aren't all created equal. Modern automotive finishes are as much science as they are art, and every step, from the prep, to the primer, to the paint, plays a huge part in getting a flawless finish.
When it comes to painting vehicles, there aren't any shortcuts, and the experts at your local AutoNation Collision Center know it. Our modern paint facilities are state-of-the-art, and our specially trained technicians are experts in every step of the process. Since it's easier to do something right the first time than fix a mistake, doesn't it make sense to go straight to the experts?
Windshield Replacement
Has this ever happened to you? You're driving along on a bright, clear, sunny day thinking about the weekend when suddenly you're jolted by what sounds like a gunshot? Only it's not a gunshot, it's your windshield. Flying debris from the truck in front of you has made a bullseye of your windshield, and now you have a crack spidering its way across the glass pane. Despite the small piece of debris, you suddenly have an urgent need for windshield replacement.
Even if you have small divots, pits, dings and cracks, windshield damage has a tendency to spread over time. Side glass, back glass, chipped glass—you're going to see it grow, so it's always a good idea to take care of it early. You'll want to do it right and do it right the first time. That's where AutoNation Collision Centers can come to your rescue.
Auto Glass Repair
Has your car been the victim of flying debris, rocks or gravel recently? Or, have you had cracks in your windshield seemingly just appear out of nowhere? This type of flaw in your glass may be the result of extreme temperatures or pressure buildup over time. So maybe you have been putting off contacting the auto glass repair specialists? Well, guess what, you're not alone.
Most of us would agree there are about 12,000 things we'd rather be doing than bringing our cars into the shop for repair. Not only that, who wants to cover the windshield replacement cost too? The good news is twofold:
Do I need to replace or can I repair my windshield?
If you have some damage to your windshield, you may be unsure if you need a simple repair or a full glass replacement. Not long ago, even a small crack meant certain replacement, but today's technology makes it so that's not always the case. A good rule of thumb is if your imperfection fits underneath a dollar bill, most likely you can get away with auto glass repair. This is where AutoNation Collision Centers can help you.
Most comprehensive car insurance plans include glass repair and replacement
You'll get expert auto repair with AutoNation Collision Centers
Wheel Alignment
When you think about the maintenance you do on your car, how often do you gravitate toward the tires and wheels? Not enough. Many of us often overlook this one critical item on our car care checklist: wheel alignment.
Many of your car's vital systems can be thrown off and damaged without properly balanced wheels and tires. Ignoring your car's alignment is unsafe and can lead to a host of problems, including:
How much does Wheel Alignment cost?
Getting a proper alignment should be preventative care. Like most automotive maintenance, it's only expensive once it becomes a larger problem.
Remember that preventative auto maintenance can typically save you money in the long run. Without it, you could be shelling out more on tires and gas. The even better news is this is where AutoNation Collison Centers can come in and save the day.
Underperforming and deteriorating suspension system
Uneven tire wear that leads to more frequent tire replacement
Hindered fuel economy
Added stress on steering components leading to expensive replacements
A car that pulls to the left or right

If any of the above describes your current car situation, don't be dismayed. The good news is getting your alignment checked is fairly common, painless, and a fast procedure.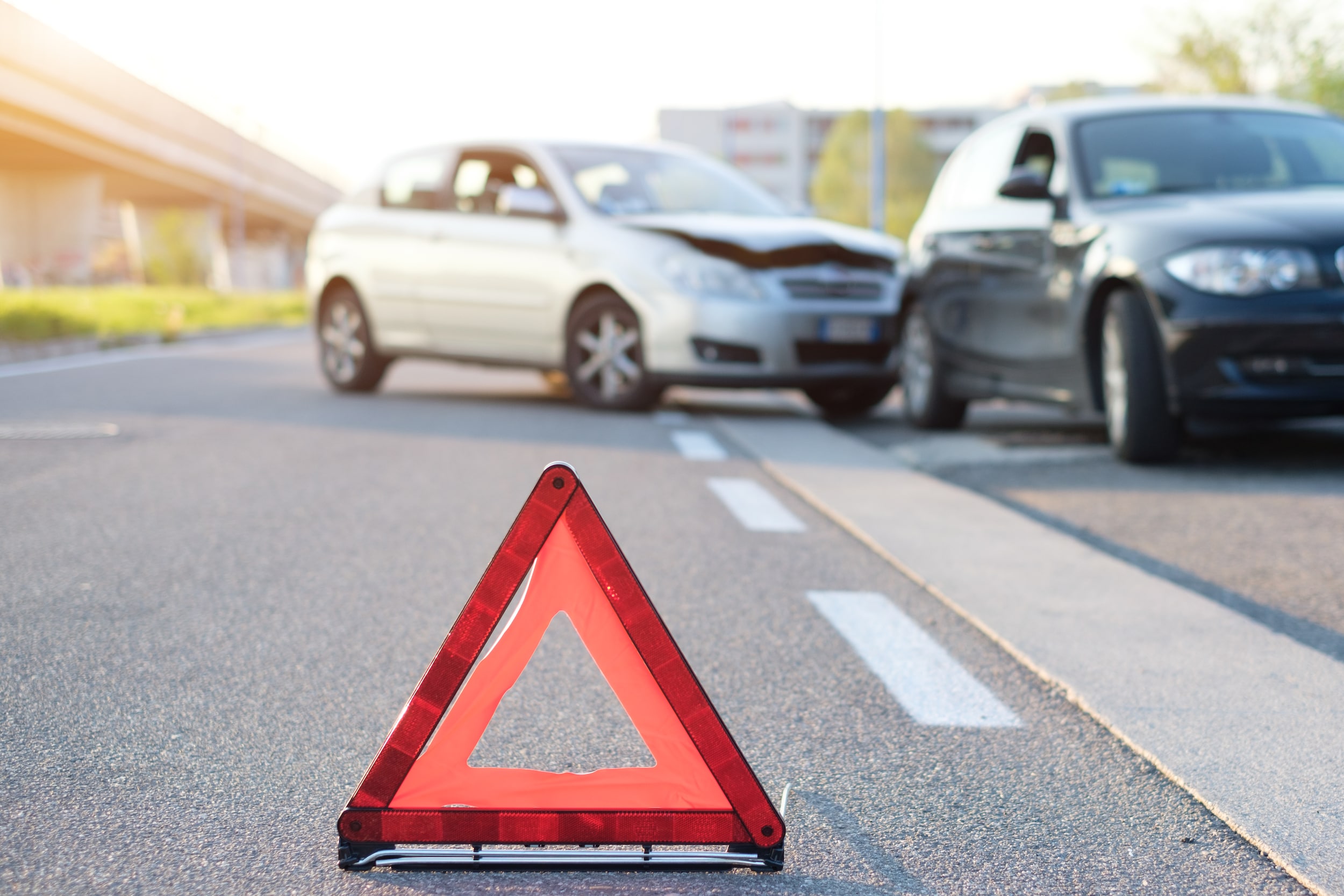 Our Collision Repair Pledge
You should have the peace of mind knowing the repairer you have chosen will provide a high level of service. We promise to:
Greet you in a timely manner
Identify your needs
Conduct a walk around inspection and review the damage with you
Explain the estimate and claim process
Provide a detailed list of commitments prior to having the vehicle repaired
Provide you with continual updates throughout the repair process
Fix your vehicle right the first time
Personally review your vehicle with you at the time of delivery and review the repairs that were performed
Provide a lifetime repair guarantee on the work that was performed
Certified Technicians
We boast the best service team in the industry: from the Collision estimator who greets you to the certified technicians and body repair specialists who work on your vehicle. We continually train and certify our team members so they provide you with the highest level of service. And just as important, we invest heavily in maintaining state-of-the-art diagnostic and repair equipment to keep up with the complexity of restoring vehicles on the road today.
Checklist: What to Do if You Get into an Accident
In case of an accident, it's crucial to stay calm and call the police if necessary. Here is a list of steps provided by Mercedes-Benz of Houston North:
Make sure you're safely off the road in a well-lit area with your blinkers on.
Call the police if necessary, so that they can file a report. Police reports are important for insurance claims.
Exchange phone numbers and insurance information with the drivers of the other vehicles involved. 
Take pictures of the damage with your phone and contact your insurance company. Be sure to ask what they need from you and how to proceed in the claims process.
Get your car towed to the Mercedes-Benz of Houston North Collision Center. Our auto shop works with insurance providers to assist in towing your car, alternate transportation methods, or providing a rental car while your vehicle is being repaired.